Peace is signed, peace is yet to come
The armed conflict between the biggest and oldest guerilla group of South America, the Revolutionary Armed Forces of Colombia-People´s Army (Farc), and the Colombian government ended in 2016 with a peace accord. It is an historic breakthrough for Colombia, a country abused by violence and social injustice. An expert comission registered 200.000 fatal victims and 6 million internally displaced people over the course of 40 years as a result of the  conflict which started in 1964 and in which the Farc were only one actor.
The class struggle continues, without arms
September 2017
Invalid slider ID or alias.
On the 1st of september, the Farc officially constituted themselves as a political party with a concert on the main square of Bogotá.
August 2017.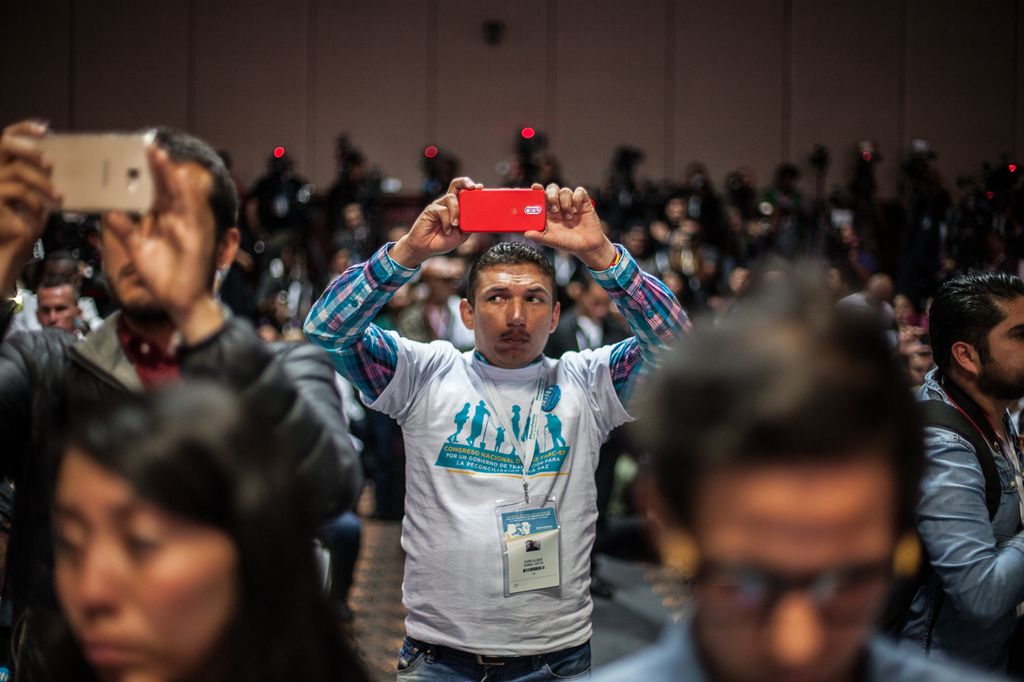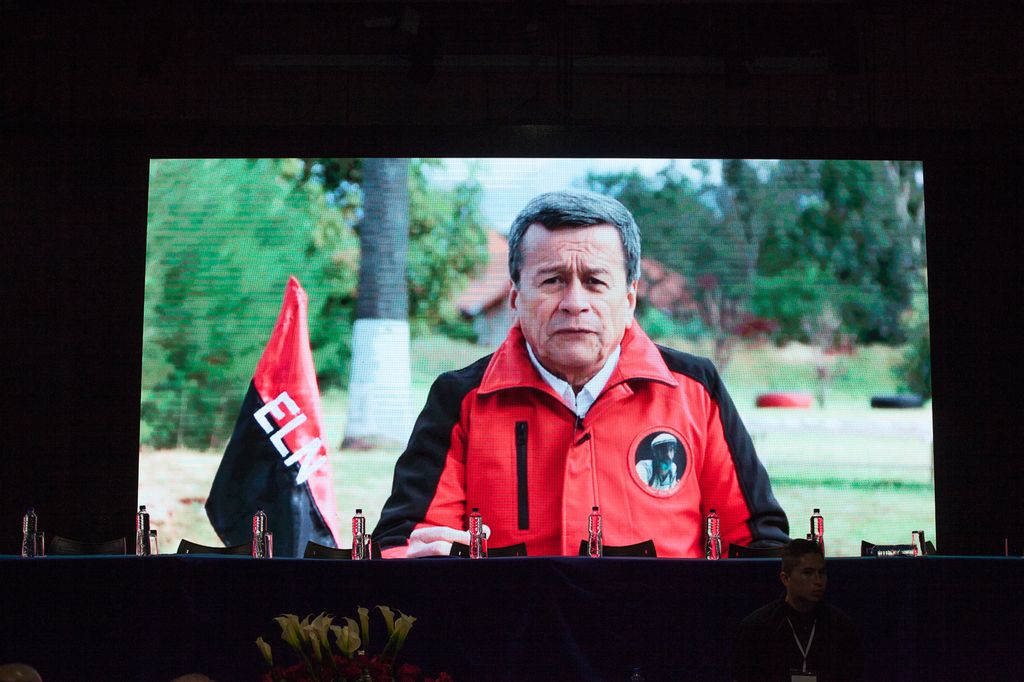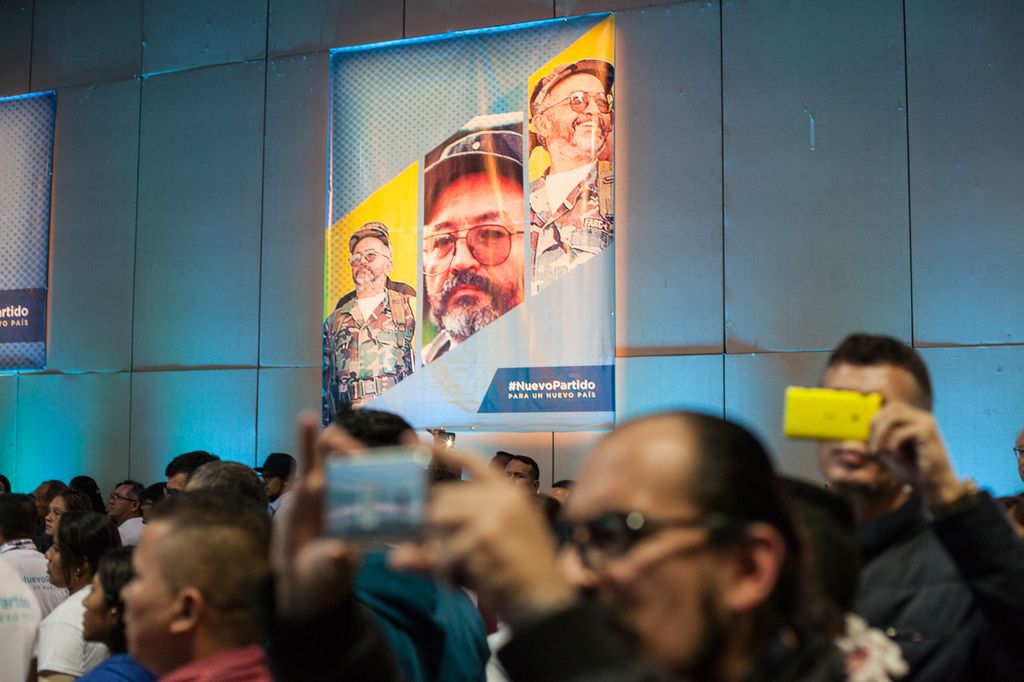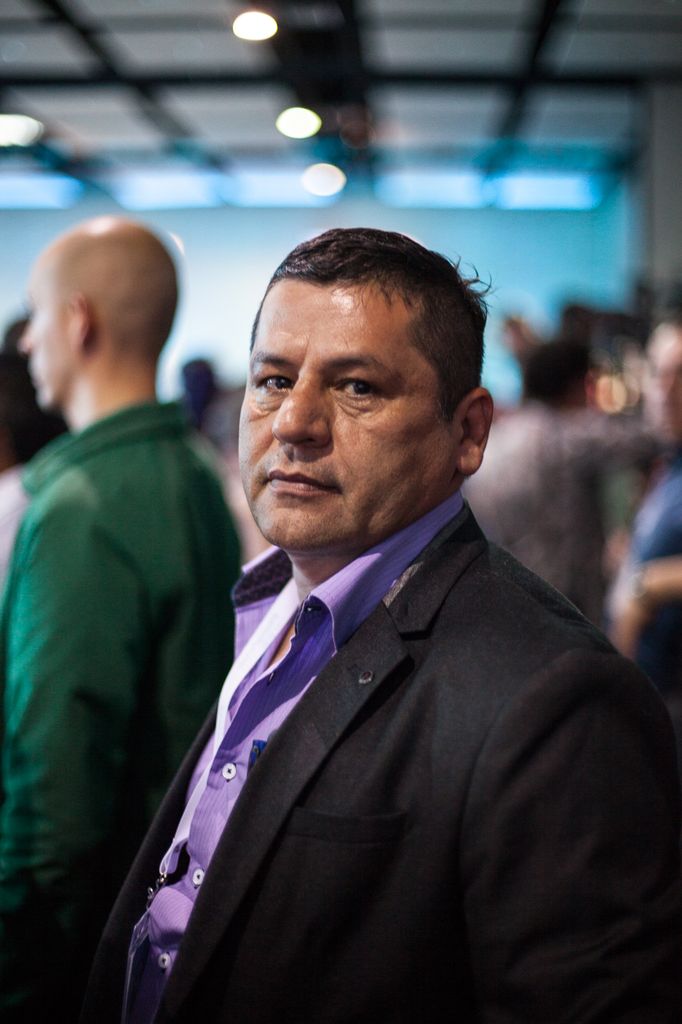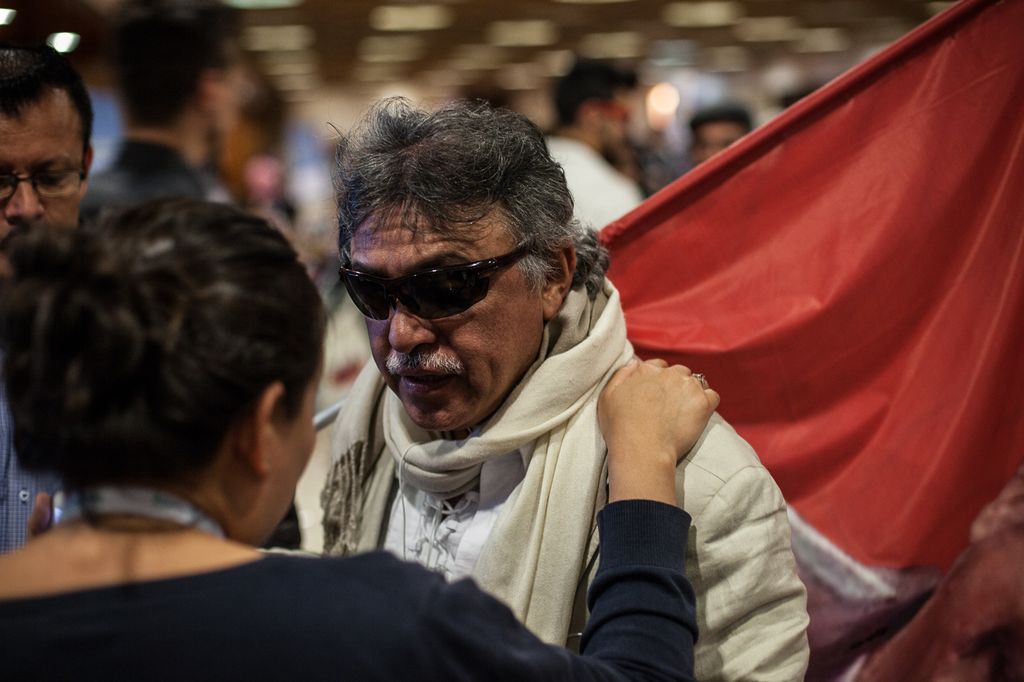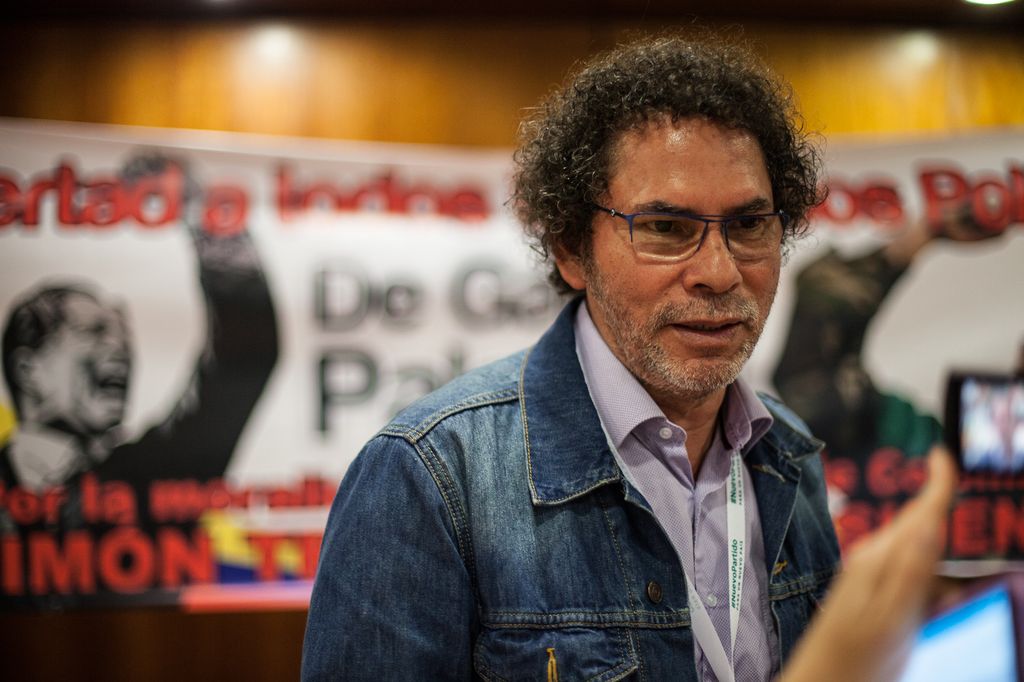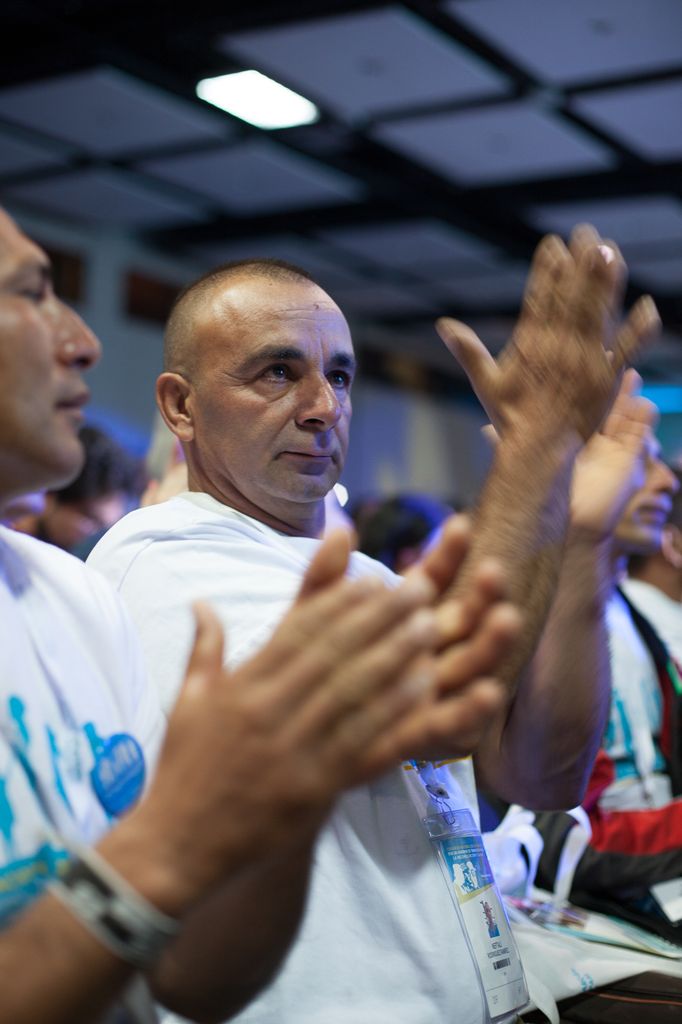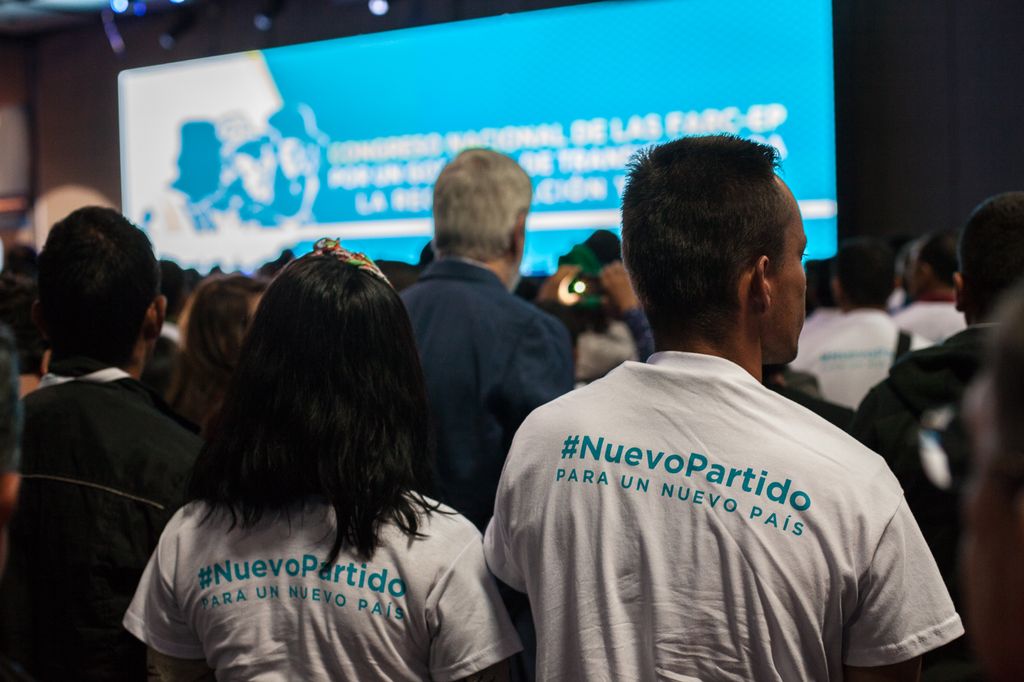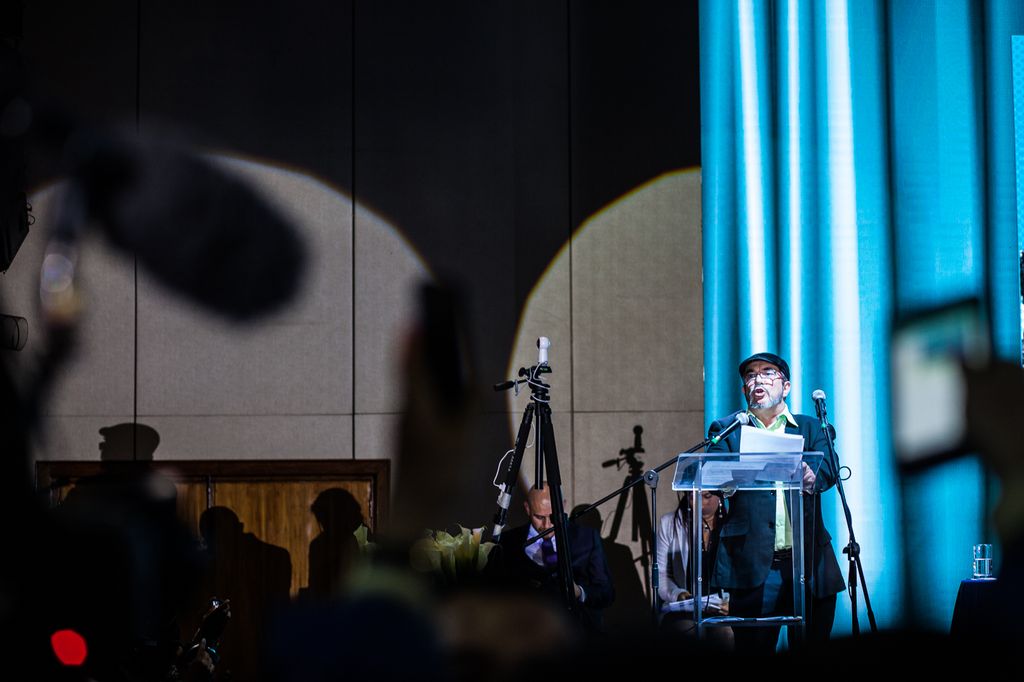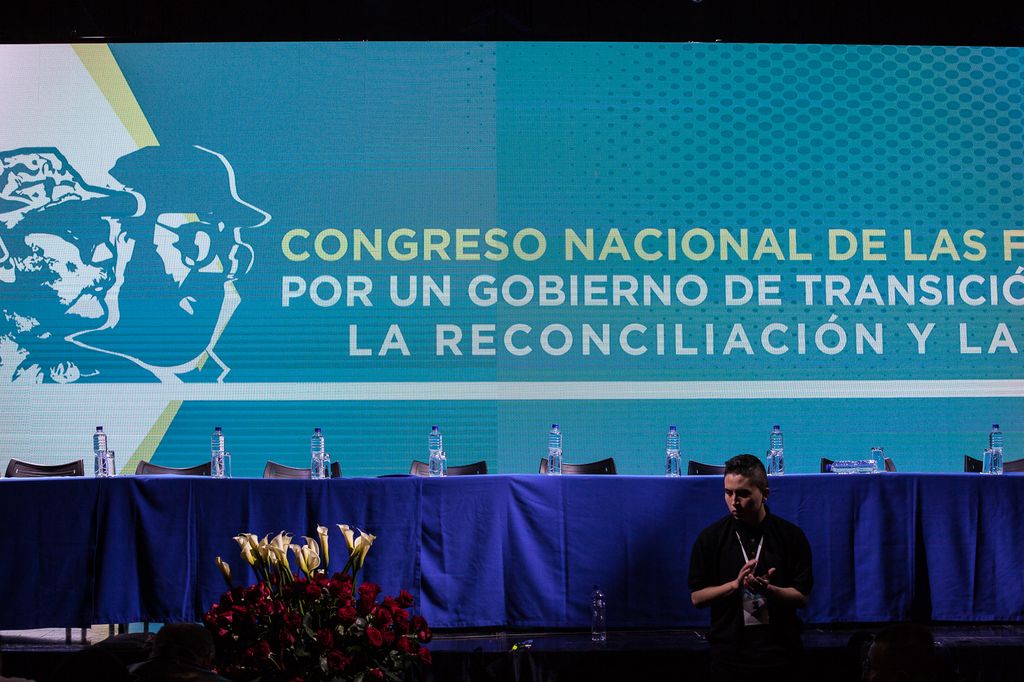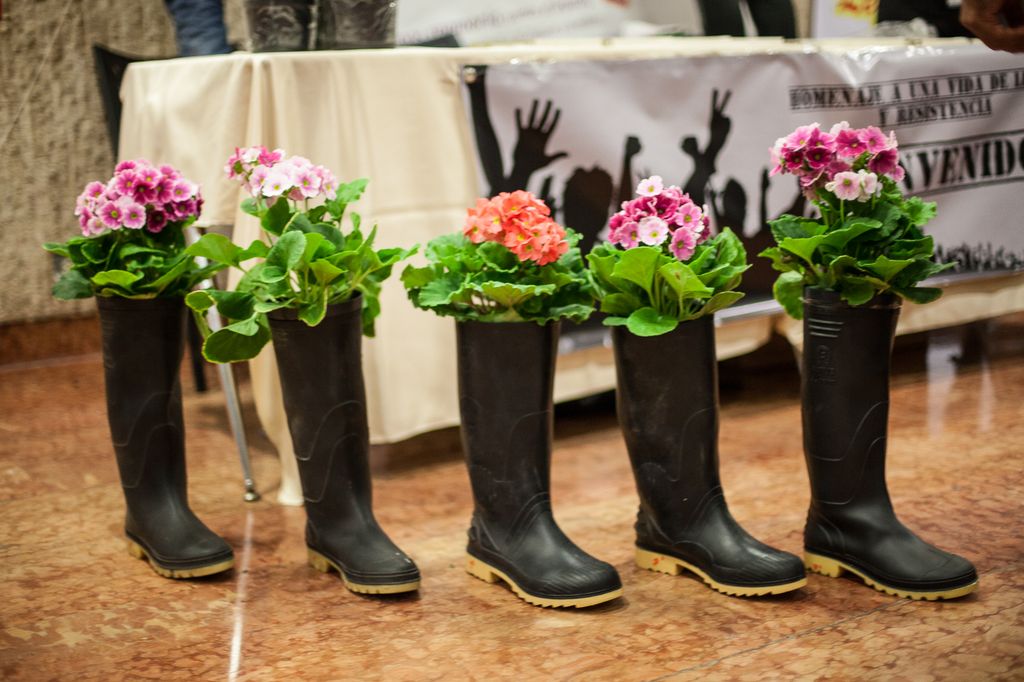 During a week long congress
, 1200 delegates debated and signed a new platform, candidates for Congress elections and decided even over a new name. The new party will maintain the famous acronym, Farc, but will change its name into Common Alternative Revolutionary Force.
"We are fighting a propaganda war now"
April 2017.
Former Colombian Farc rebels are fighting a propaganda war. They need to win the hearts of the Colombian populations who heartily despises them. Santiago, one of the few foreigners in the ranks of the Farc, created publicity slogans for washing machines and cars. He couldn`t stand it. He left his Chilean home and family without saying goodbye and travelled to the Colombian jungle to fight for a revolution. Five years later, he is filming in an improvised studio in an provisional Farc camp and records a female comrade. "We have let down the arms, but we are fighting a propaganda war now", he says.
Read more (only in German).
The children of peace
November 2016.
Jaqueline holds proudly her baby Jhon Jairo in her arms. Jaqueline is 19 years old. Four years ago, still a child yet, she was recluted by the Farc. Four months ago, she gave birth to Jhon Jairo, in this camp in the far southeast of Colombia, close to the Pacific Ocean. Jhon Jairo is a living symbol of peace. Only months ago, Jaqueline would have been obliged to abort or to give her child to foster peace. Children were a burden in war times. Jaquelines commander has allowed her to maintain
How to convince a nation of the benefits of peace
September 2016.
Acclaimed abroad, Colombian President Juan Manuel Santos is struggling to convince his compatriotes that his peace accord is worth the compromises with the rebels. Many Colombians are surprisingly unenthusiastic about the historic accord with the Farc. They claim that Santos´ government made to many concessions. Santos adversary is his antecesor in the presidency, Álvaro Uribe. In his mandate, government officials also had explored a possible dialogue with the Farc. Now, as the  leader of the biggest opposition party, he leads the critics against the accord.
I accompanied both politicians, Santos and Uribe, on their tour for and against the peace accord.
On the 2nd of october, Colombians vote in a referendum with a close margin against the peace. Uribe wins this round. Santos, the Farc and peace lose.
A new kind of Woodstock in the Colombian prairie
eptember 2016 –
Lost (and found) in the guerilla
September 2016
Hundreds of guerilleros and guerilleras were lost in war time. Once they were recluted, they were forbidden to hold contact with their families. These spent years without having news of their deared ones. Once, the Farc and government had started negotiations, hundreds of civilians travelled to the rebel camps to look for their lost relatives. One of them was Miriam Esther Vanegas, a 57-year farmer woman from La Macarena. Her son Felipe had disappeared ten years ago. On day, she saw her son in the news. He looked diferent in his Farc uniform, with his finely shaved beard. But still, there he was. He lived! Miriam travelled six hours to a camp in the Caquetá region, and there he stood, on the wooden veranda of a kiosk. She had finally found him.
Those who suffered most are

September 2016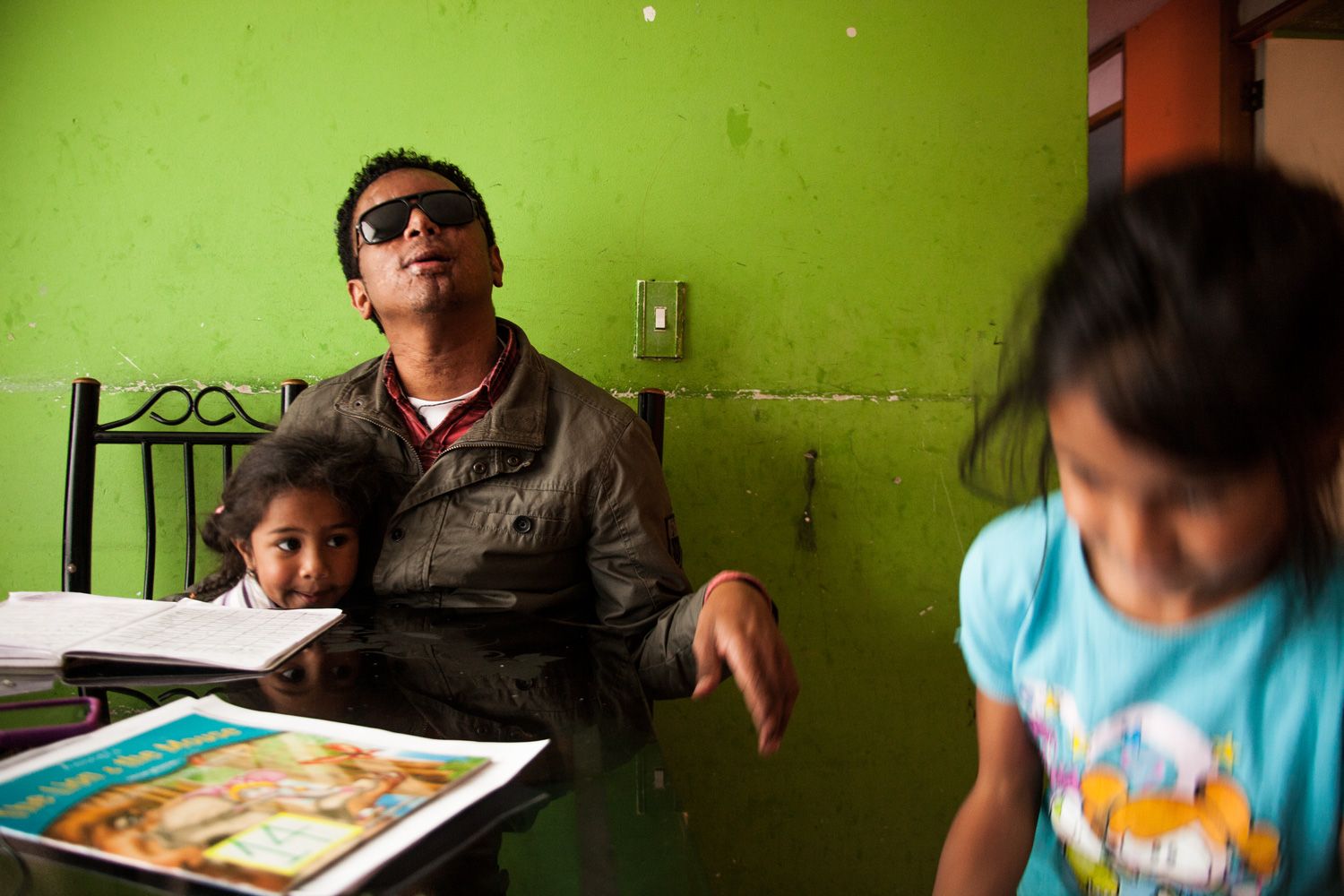 Interestingly, those Colombians who suffered most, the victims, are most ready for reconciliation. Meanwhile, a higher porcentage of the urban population who has grown up confortably far away from the war zones, is against any compromises with the Farc. Edgar Bermúdez was a policeman, erradicating coca plants in the Southern province Putumayo. Farc rebels attacked them. While fighting, a comrade at this stepped on an explosive artefact. He got instantly killed. Edgar Bermúdez received shrapnels all over his body. His face was destroyed. He lost his job and lives now with his wife and two girls in the south of Bogotá off a small pension. He is trying to build up a new carreer as a singer of the Colombian vallenato genre. Although he lost his health, he is in favor of peace with the Farc.
The example: Where indigenous people and rebels signed a peace pact 30 years ago
April 2015
High in the hills of central Colombia, surrounded by coffee and bean farms, a cluster of eight villages has managed to do what the rest of the nation only aspires to: sign a peace deal with the country's largest guerrilla group. Since 1996, these eight isolated indigenous communities have had a peace pact — the country's only functioning agreement — with the Revolutionary Armed Forces of Colombia, or FARC guerrillas, that locals say has saved, perhaps, hundreds of lives.