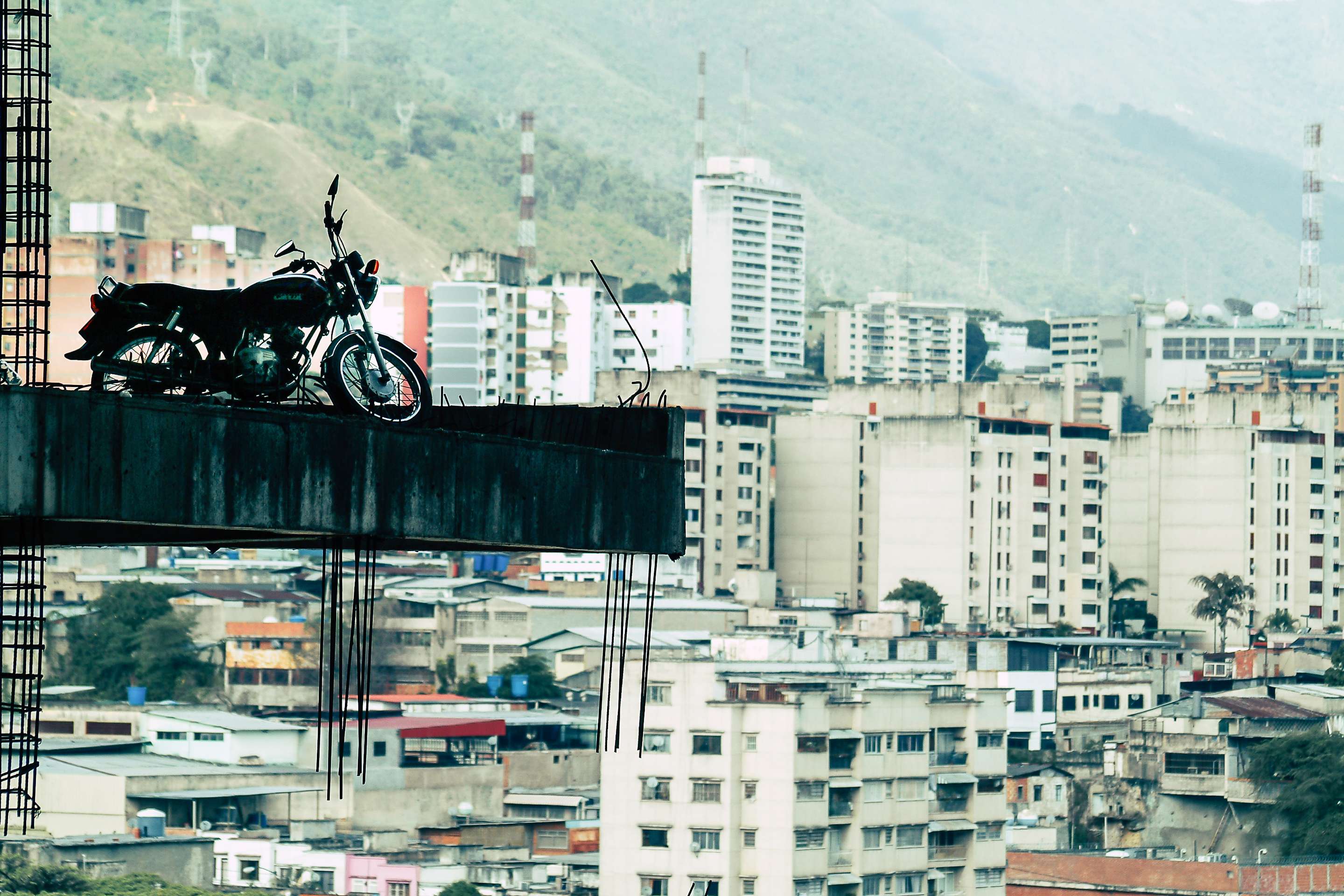 Inside the tallest squat in the world
Introduction | A squatted scyscraper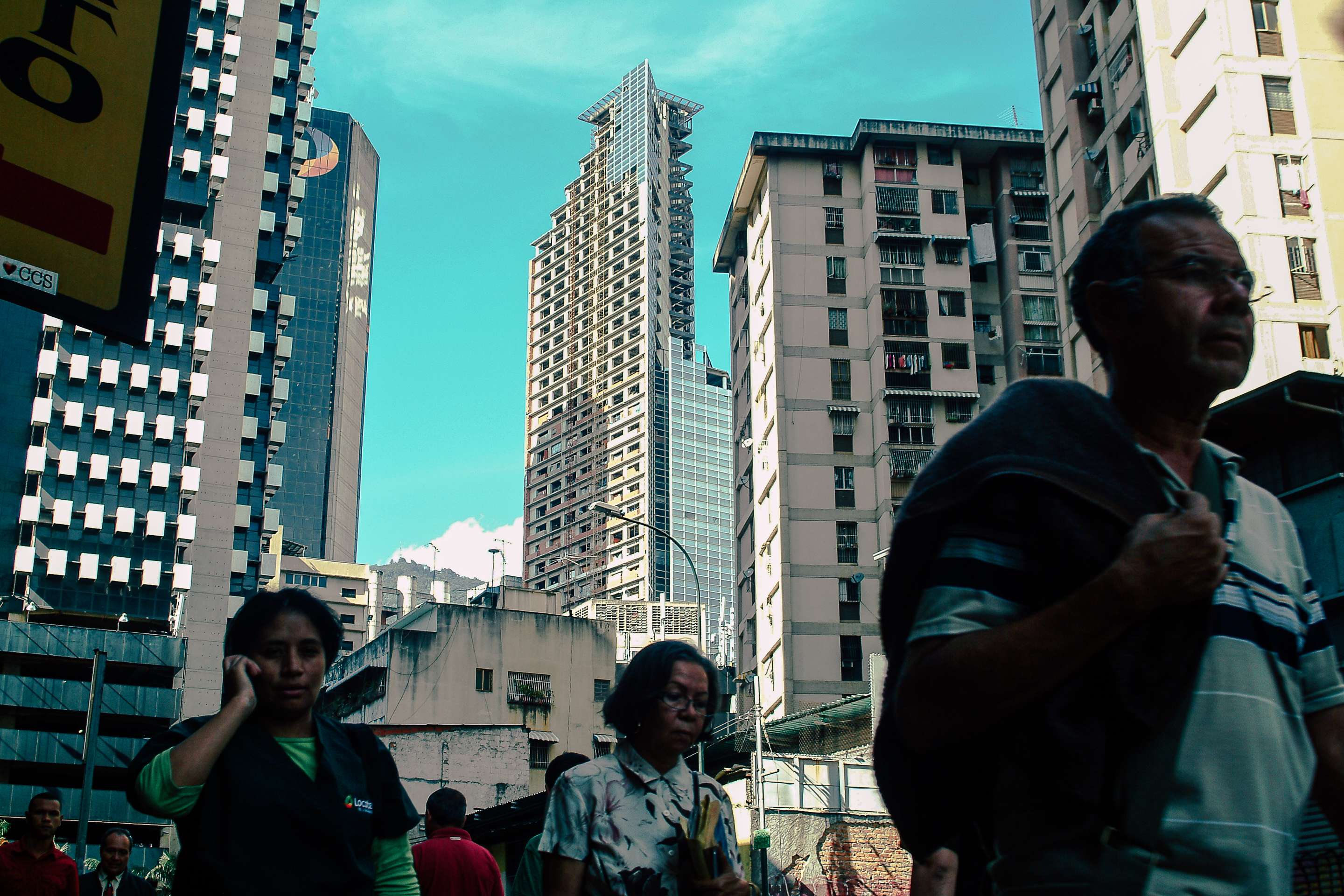 It´s hard to oversee the Tower of David. The second highest building of Venezuela rises 190 meters into heaven, right in the middle of the historic center of the capital Caracas. His constructor, the bankier David Brillembourg, declared bancruptcy in 1994. He left an insolvent bank and an unfinished 45-storey building complex – the "Tower David".
A group of followers of President Hugo Chávez squatted the complex in 1997. More and more people followed and started to establish their homes and workshops in the scyscraper. It is estimated that the Tower of David is inhabitated by 3000 people. Some urbanists call it the world's tallest slum, others perceive it as a good example of how people reuse urban space, especially in a city like Caracas where affordable apartaments are scarce and the mayority of people live in illegal invasions with high criminality rates and low living quality.
It was not easy to get inside the Tower David. Members of the group of armed followers of the Venezuelan president Hugo Chávez which rules the building are watching the entrances night and day. They perceived me with suspicion first. Would I report bad things about them and their socialist idol Chávez? After several days of waiting, I was finally allowed to enter the squat tower.
Part 2 | The Inhabitants
Part 3 | The Boss
Alexander Daza runs business in the tower. In 2007, he and some friends occupied the tower. Neighbours claim that he was in prison for murder. Daza will only confirm that he was in jail. "In jail I found to god", he says. Daza had two chapels installed in the tower, one for the evangelicals, the other one for the catholics. The evangelical chapel is a room on the first floor over the parking lot. Sometimes Daza himself takes the microphone and starts to pray and chant. Other worshippers fall in trance as does also Daza.
Neighbours say that Daza and his followers are armed. No one wants to be cited by name, though. No one moves into the building without Dazas permission. "We don't allow that people get robbed or sell drugs", says the ex prisoner.
"Our motto is: fatherland, socialism or death."
People living in the "Tower David" are a cross section of the Venezuelan under and middle class. Most of them have regular jobs in town. They are obliged to pay a rent to Dazas combo. They are happy with that as long as they live saver inside the squatted skyscraper than in the poor suburbs of Caracas where criminals are marauding.
Daza enjoys good relations with the leftist government. So far, he and his men have evaded a forced evacuation of the "Tower David". He says: "Our motto is: fatherland, socialism or death." 
Part 4 | The Interview
In April 2012, German radio station WDR 5 interviewed me about my days in the Tower David. To listen to the interview, click here.
Part 5 | Publications