The Tayrona civilization erected the first terraces
of the Lost City around 700 AD.
Visitors call it the Colombian
Machu Picchu.
The ruins lie hidden in the Sierra Nevada de Santa Marta, the highest
coastal mountain range in the world.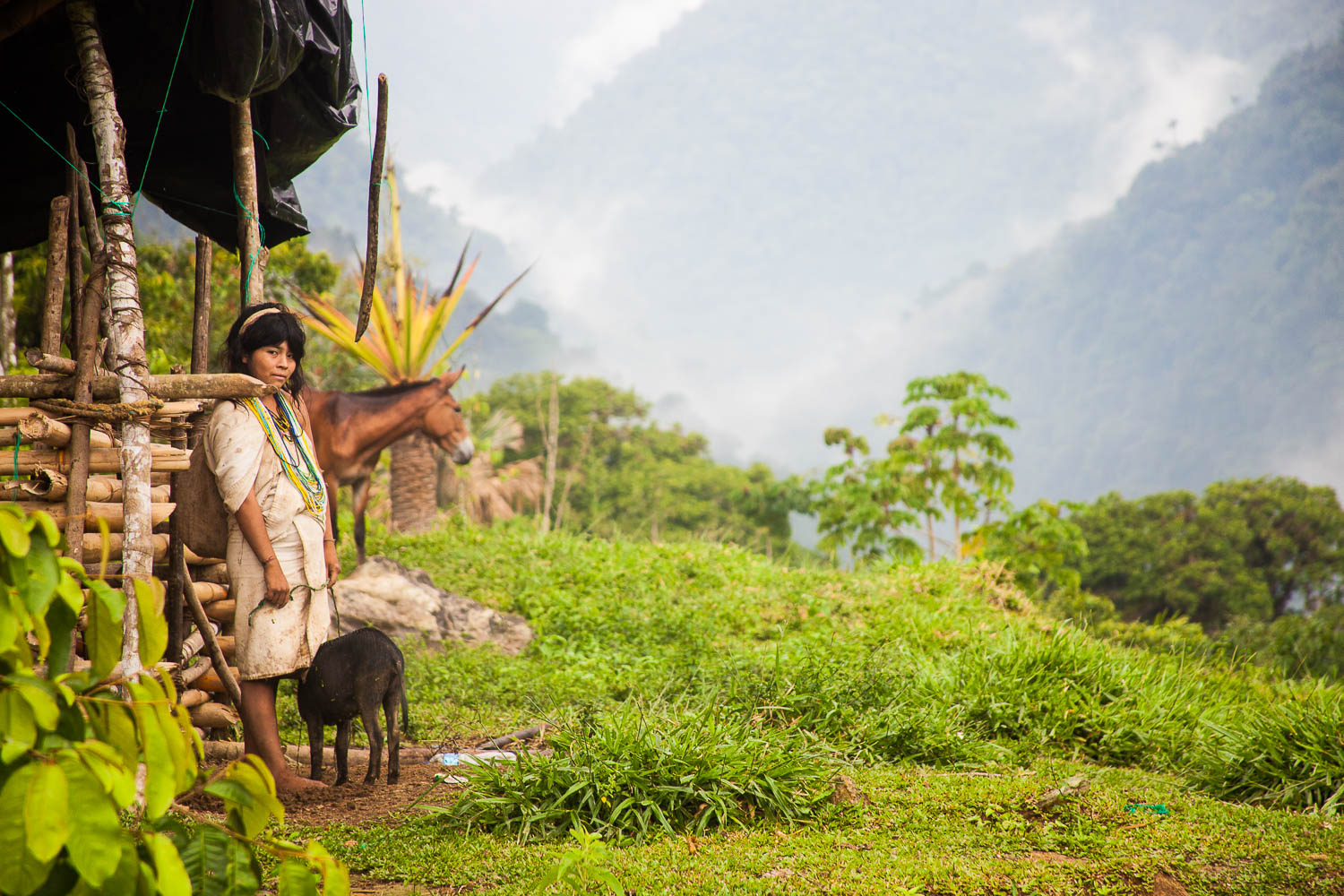 About 10,000 indigenous Kogi live
in the Sierra Nevada.
The Tayrona disappeared
misteriously. The Kogi claim to
be their direct descendants.
The indigenous never revelead the existence
of the ruins to the Spanish conquerers.
Only in 1975, the Lost City was discovered by a grave robber.
Adan de Jesus Bedolla is a retired grave robber
who now manages a camp for passing hikers.
Bedolla holds in his hands
an ancient chainhe robbed
from a Tayrona grave.
A hiking tour to the Lost City
lasts 3 to 6 days.
Access to the Lost City is limited,
to protect equally the indigenous
population, the ruins and nature.
Publications
Berliner Zeitung

Rondo

Süddeutsche Zeitung

Rondo
Read the articles in Süddeutsche Zeitung and Der Standard.

In my own voice

I recorded two audio programs about the hike to the Lost City for the public German radio stations Westdeutscher Rundfunk and Radio Berlin Brandenburg. Do click to listen to the programs of 21 respectively 14 minutes duration.